Arts Finances and Arts Audiences
Description

Thursday, November 1st from 12:00 – 1:15pm
Zoom
Decreasing audience attendance and depleted cash reserves has created new challenges for arts and culture leaders. Join CultureSource and our panel of experts as we discuss sector-wide trends in arts finances and what they mean for our cultural organizations. This session will focus on the challenges arts leaders are facing in managing finances and how to rebuild relationships with audiences.
This workshop is the fifth in a series of virtual convenings designed to help the arts sector get calibrated to sector-wide trends and share inspiration and insights with peers. Keep an eye on your inbox for information about our programming in 2024. All sessions are free for members, $25 for non-members.
Event registration is open until October 31st at midnight. If you miss the registration window but would still like to attend, please email us at programs@culturesource.org and we can get you signed up.
Panelists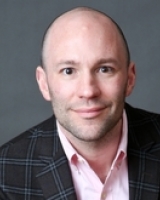 Eric Nelson, Client Engagement Office at TRG Arts, has dedicated his career growing patron loyalty and revenue for non-profits. His role at TRG focuses on new business development, client retention and strategic partnerships. Eric was also Vice President of Client Services, New Business and Marketing for DCM, specializing in marketing and fundraising strategies for non-profit organizations. Eric holds a M.A. from Emerson College in Marketing & Advertising for Non-Profits.
Susan Nelson, Executive Vice President, has been with TDC since 1987. In her many years with the firm, she has led a wide range of projects that include mergers, strategic business plans, financial restructuring, and facilities planning. Susan's practice focuses on the complex challenge of aligning an organization's strategy, implementation plan, and financial sustainability. Her deep financial analysis skills and hands-on operational experience has given her a special expertise in how to scale an organization to an appropriate size while creating a sustainable financial capitalization plan. She has worked with clients of all sizes across the country in such areas as arts and culture, community development, education, and social services.